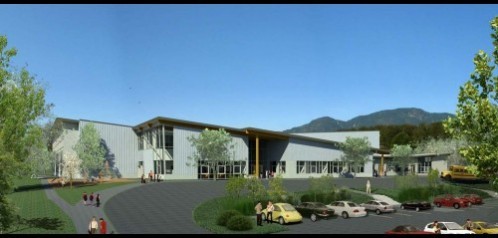 FACILITY RENTALS – Our spaces are available for rent afterschool, evenings and weekends year round for community use. Please call coordinator Sally Lum at 823-0257 or sallylum@shaw.ca for more information on the following programs or to inquire about facility rentals. We are always interested to hear from anyone with new ideas or proposals for programs or events.
LICENSED CHILDCARE PROGRAMS – Puddle Jumpers Daycare - for children 30 months to 5 yrs.  Jelly Beans Preschool  - licensed 3 and 4 yr. old programs. Before and After school care -  Out of school care for school age children. Full and Part time rates available this year. All programs have waitlists this year!
THANKS to everyone who came out to help us launch our Cycling Without Age program. This is such a fun initiative! Call Sally at 823-0257 to find out more or check out our FB page at Cycling Without Age-Yarrow
Sew Fun! – Mrs. Bergen is coming back to school! Throughout the year Mrs. Bergen has been offering sewing classes! Keep checking back with Sally for any upcoming classes by calling 604-823-0257 or sallylum@shaw.ca
L'il Tykes Soccer! – Calling all 4–6-year-olds! – the Yarrow Community School Fall Tykes Soccer Program has lots of fun on Saturday mornings 9:30-10:30am. For 8 weeks starting Sat. Sept 11th we meet on the soccer field behind the school, learn a few skills and the joy of playing a game with friends. The cost is $40 per player. Please feel free to share this info with others, this fun is not limited to Yarrow kids. We rely on parent volunteers to help with the fun so if you are interested please sign below. No Experience Necessary!