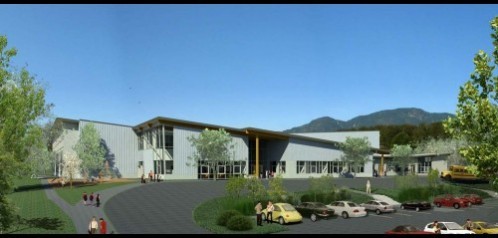 FACILITY RENTALS – Our spaces are available for rent afterschool, evenings and weekends year round for community use. Please call coordinator Sally Lum at 823-0257 or sallylum@shaw.ca for more information on the following programs or to inquire about facility rentals. We are always interested to hear from anyone with new ideas or proposals for programs or events.
LICENSED CHILDCARE PROGRAMS – Puddle Jumpers Daycare - for children 30 months to 5 yrs.  Jelly Beans Preschool  - licensed 3 and 4 yr. old programs. Before and After school care -  Out of school care for school age children. Full and Part time rates available this year. All programs have waitlists this year!
THANKS to everyone who came out to help us launch our Cycling Without Age program. This is such a fun initiative! Call Sally at 823-0257 to find out more or check out our FB page at Cycling Without Age-Yarrow
Sew Fun! – Mrs. Bergen is coming back to school! In this beginner sewing class for kids in grades 4 and 5. There are still a few spots in the Thursday, Jan 30th (knitting class) and the Thursday, Feb 13th (Valentine Snap Bag Sewing class). There are limited spots available so don't take long to get signed up for this session. Check the bulletin board for new class information. 
Pickleball –  Runs every Monday evening 5:30-9:00 pm.  Pickleball is the fastest growing sport and Yarrow is not getting left behind.  We have an enthusiastic bunch coming out to our gym and playing.  Drop by and give it a try for $3.00.  All ages welcome and encouraged.  There is some loaner equipment for first timers.  Go to www.pickleballchilliwack.com for more info.
BOOT CAMP – Going Strong!  Instructor-Anita Schouten Monday evenings 7:30-8:30 pm. and Core/Strength on Wednesday mornings 8:45-9:45 am. This popular class offers a mix of cardio, strength, abs and circuit style. Be sure to bring along weights, a mat, water bottle and sweat towel.
Youth Drop in Gym Night- Next Youth Gym and Games Night is on Friday, Jan 31st!
COMMUNITY DANCE  IS SO MUCH FUN! – Wendy Krueger is an experienced dance instructor with Valley Promenaders and is hosting 5 FAMILY DANCE NIGHTS. The Wednesday evenings, 6:30-8pm.  will be filled with toe-tapping music, family, friends and laughter. The dances will be fun and easy to learn. Check out the poster at the school and make a note of the dates so you can invite some friends and neighbours. The first one coming up is Wed. Oct. 23rd. Call Wendy for more info at 778-878-4244.
Babysitters course – Friday, Feb 21st. Registering now for the very popular Babysitter course. This one day class for kids 11yrs. (or turning 11 soon) teaches young people how to babysit children & infants.
LUNCH TIME KIDS CHOIR – FREE!!!  The very fun and talented Heidi Epp will be coming Wednesdays to sing with our kids during the lunch break. This new fun and free program is open to all school age kids. The kids can sign up at the office up until the start date of Jan 22nd. (poster & sign up sheet office counter)
ART CLASSES – For kids age 12-17 yrs. Wed. 4-6pm in the multi-purpose room. $5. Drop in fee. Hosted by Abi Woodbury. For more info Email abiwoodbury@gmail.com
Kids are busy with.....Ball Hockey, Sewing, singing..
And for the Adults....POWERFIT (modified Boot Camp), Core n Strength, Yoga, Zumba, Floor Hockey