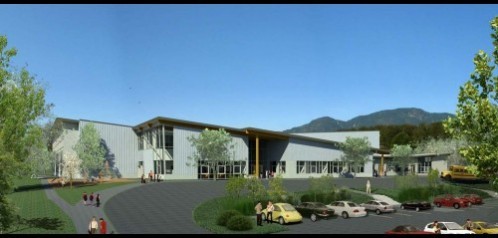 Facility Rentals
Our spaces are available for rent afterschool, evenings, and weekends year-round for community use. Please call coordinator Sally Lum at 604-823-0257 or sallylum@shaw.ca for more information on the following programs or to inquire about facility rentals. We are always interested to hear from anyone with new ideas or proposals for programs or events.
---
Licensed Childcare Programs
Puddle Jumpers Daycare - for children 30 months - 5 years old
Jellybeans Preschool - licensed 3 and 4 yr. old programs. Please email jellybeanspreschool@gmail.com
Before and After school care - Out of school care for school age children. Full and Part time rates available this year.
All programs have waitlists this year!
---
Family Kite Making 
You can't buy happiness, but you can fly a kite! Family kite making fun and hot dog barbecue on Friday, May 26th. We supply the complete kite kit, you just need to bring your ideas for decorating. Hopefully the weather will cooperate and we'll fly them together on the back field. Must be pre-registered, so make sure you fill in the form and return to the office before May 18th.
---
Tykes T-Blast Ball
Saturday Mornings 9:30 – 10:30am May 6th – May 27th
Stop by with your beginner players for a game of catch, hit a few balls off the T and run some of the Honking Bases with other families in the community, Bring your own gloves and bats, balls and bases will be here on the diamond behind the school. Call Sally at 604-823-0257 with questions.
---
 After School Basketball Program
Boys and Girls Grades 2 – 4 can come out and play some basketball on Mondays from April 3rd to May 1st. This great program builds skills, knowledge, and love of the game! Cost is $65, and this includes a T-shirt.
---
Infant and Child CPR (for at home)
This 2 hour course for parents and family members with young children will teach skills that could save your child in an emergency, including what to do if they start choking, stop breathing or become unconscious. No certification is issued, but a small handout is included. Call Sally if you have any questions at 604-823-0257 OR scan and email the form to sallylum@shaw.ca
---
Babysitters Course
This Canadian Red Cross course is designed to teach young people how to babysit children and infants. The course will enhance knowledge of safety and responsible babysitting, and will develop skills to cope with common emergencies. Each student will receive a babysitter manual, certificate and mini first aid kit upon successful completion. Please return filled out form and payment to the school office. Cheques can be made payable to YCSS. Forms can be found at the bottom of this page or outside the YCSS office 
Cost = $60
Boys and girls age 11 and up
---
Yarrow Family Place
Meets Tuesday mornings 8:15 - 10:00am in the multi-purpose room at the school. Parents and caregivers with young ones at home are invited to join this free, drop in gathering. Enjoy coffee, snacks, some playtime and socializing with your neighbors
---
Our Gym is busy every night of the week with youth ball teams and youth volleyball teams practicing.